where every night is a good night
Rooms & Dormitory
Bhupa Greens has 5 fully furnished, air-conditioned rooms and 1 large (24 feet X 20 feet) dormitory. The dormitory, which can double as greenroom for events. Each Room and dormitory offer best in class facilities.
Salient Features
Each one of our rooms and dormitory are designed to give you the utmost comfort. They include:
Soft Spring Bed
Complimentary Minibar
Airconditioned
Natural Wood furniture
Attached Bathroom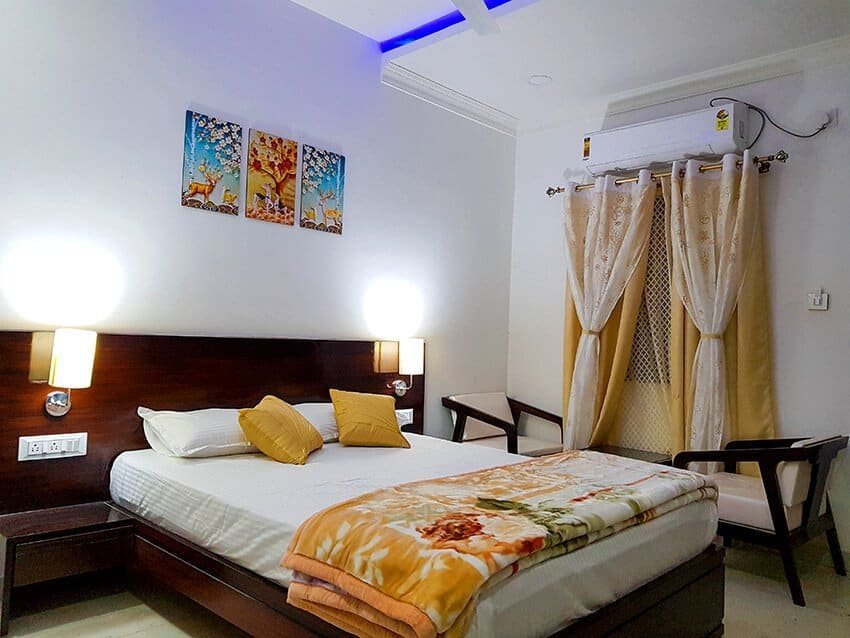 Luxury is attention to detail, originality, exclusivity and above all quality.
Bhupa Greens
facilities at a Glance



Towels/Sheets (extra fee)

Complimentary Bottled water






Ultra-soft, light-weight comforter for AC



Twenty-four hrs space service



8-inches spring bed mattress



Ultra-warm premium blankets
We provide best-in-class rooms and a luxurious dormitory. Our spring beds are quite soft and comfortable. We have not compromised on the quality of materials that went into making your rooms.
about our rooms
Our rooms are tastefully done, keeping comfort and luxury in mind. We have made our rooms luxurious without compromising on comfort, as beauty is not of much use if it does not add to our happiness.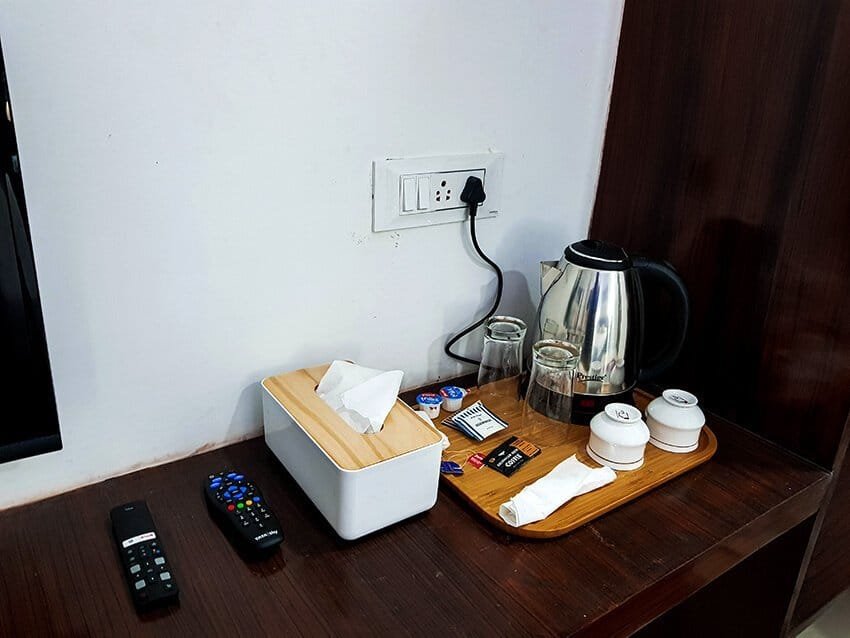 We have used natural woods and glass in the interior, and our linens are the best in class. They are as soft as the spring-bed they will be spread on. We have also installed a provision for dim mood-lighting for those comfortable sleep. Our dormitory and each of our rooms come with an attached bathroom, satellite TV connection, tea & coffee maker, and complimentary minibar. The chocolates, drinks, and snacks kept in the minibar are given by us for no extra charge.
the luxurious dormitory
Like our luxurious rooms, our dormitory has also been tastefully done. It is a perfect place for
Private Bathroom
20 feet Long Bed with 8-inch thick Spring Mattress
Soft upholstery
Complimentary minibar
Tea & Coffee maker
Satellite TV connection
And other modern amenities
Bhupa Greens
Vivah Bhawan at a Glance
Services for extra charge
Vegetarian, Non-Vegetarian
Decoration, Catering, Photography, DJ
WiFi, Projector, Sound, Public Toilet
Write To Us & We Will Get Back to You ASAP