Discover Darbhanga's best vivah bhawan
Are you looking for a luxurious vivah bhawan in Darbhanga to hold your wedding, engagement, reception, meeting, social gathering, party, or next big event?
Are you looking for a distraction-free, comfortable, ultra-modern event venue to hold your wedding, reception, engagement, business meeting, social gathering, or party?
If the Answer to the above is yes…
then…
you have come to the right place. This 42,000 Square foot gem is available to make your event as exciting and memorable as you imagine.
We keep you, our customer, at the heart of everything we do. We strive to give the best possible experience in the budget you give us.
Looking for a Destination Wedding Feel?
Want to have a Dream Wedding?
Want to Organize Live performances?
Do you want your wedding to be memorable?
Bhupa Greens
Vivah Bhawan at a Glance
Services for extra charge
Vegetarian, Non-Vegetarian
Decoration, Catering, Photography, DJ
WiFi, Projector, Sound, Public Toilet
Write To Us & We Will Get Back to You ASAP
Marriage hall
Our luxurious & centrally airconditioned vivah bhawan is one of its kind in Darbhanga. The wedding hall has 4200 square-feet of pillarless space which gives you an indoor sitting capacity of 400-500 guests. 
Salient Features
Our pillarless hall has been elegantly designed to give you the best experience in town. It is well-suited for all kinds of celebrations. Key features of our venue are:
Centrally Airconditioned
14 Feet High Ceiling
A Very Large Stage
Elegant Wedding Sofa (3 +1+1)
Luxury lighting
Preinstalled sound and music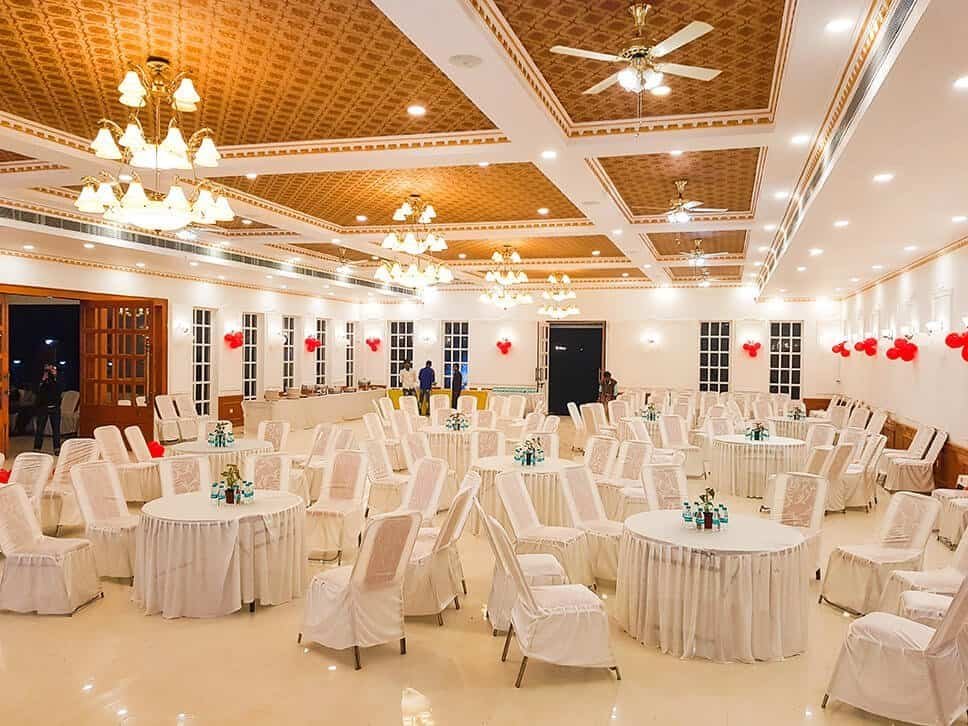 Love recognizes no barriers. It jumps hurdles, leaps fences, penetrates walls to arrive at its destination full of hope.
Some More Key Features
Not just personal celebration, we have designed our hall with business needs in mind as well. For business users, our function hall offers:
Full-feature podium
Wireless and Collar mics
Ceiling Speakers
Bluetooth audio connectivity
HQ Projector & Roll-down screen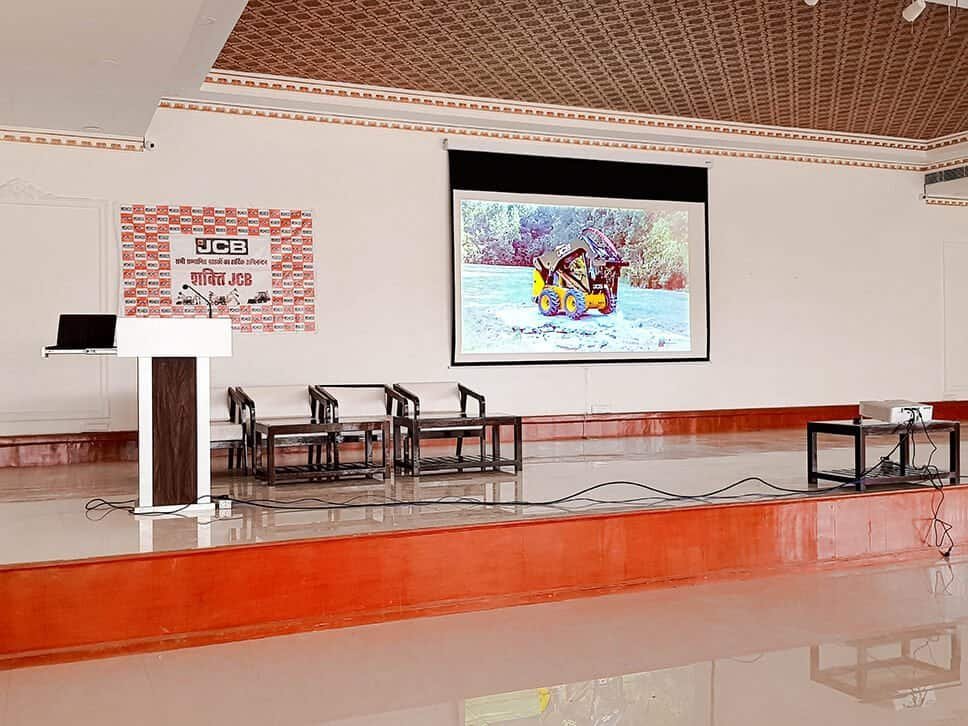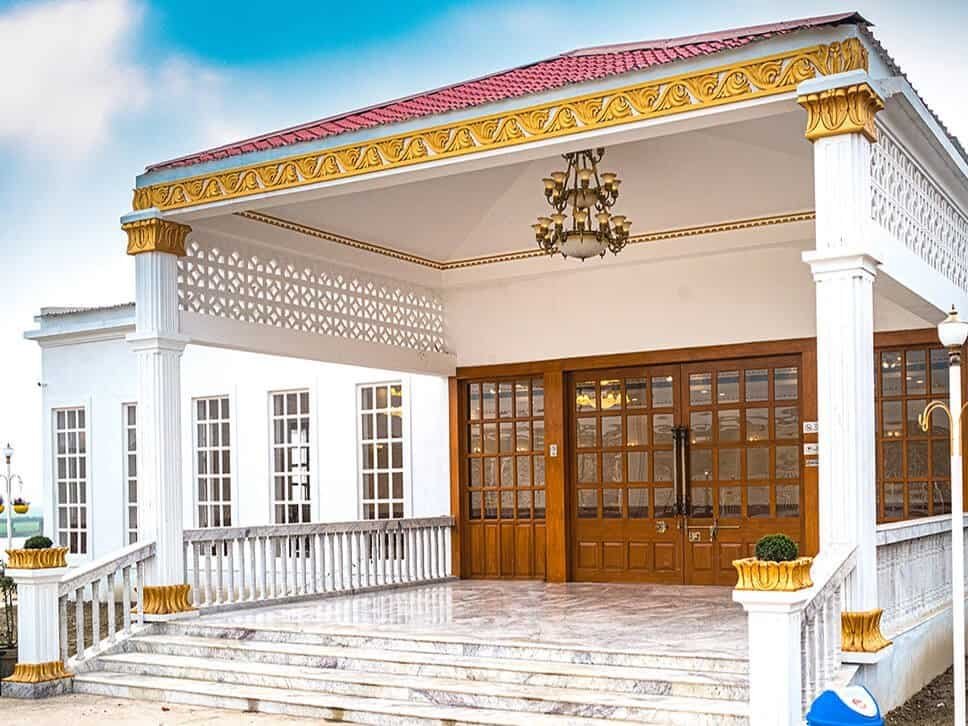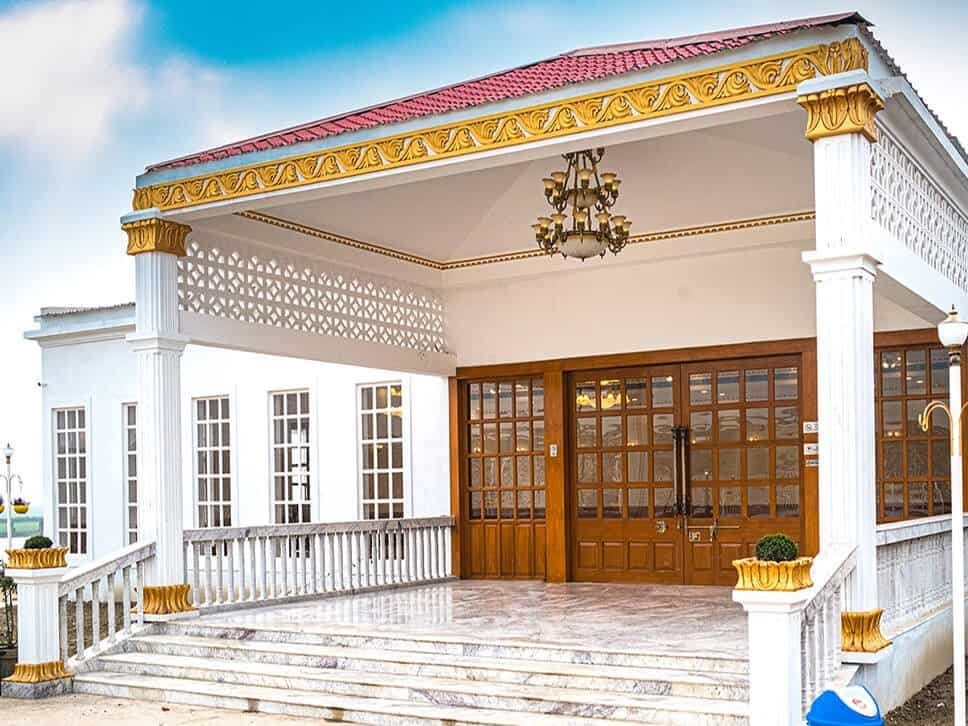 Bhupa Greens
facilities at a Glance

4000 SQFT Pillarless Hall



Roll-down HQ Projector Scren



Bluetooth audio connectivity





400+ indoor sitting capacity


CHOOSE US
Why Book Bhupa Greens?
Largest Pillarless AC Marriage Hall in Darbhanga
We have 4200 SQFT centrally air-conditioned indoor space, 14-feet high ceiling with a sitting capacity of up to  500 guests.
We have Outdoor Lawn + Best Hall in Darbhanga
A sprawling 21000 SQFT lawn in the front and 3000 SQFT space in the backyard make it the largest among the best banquet halls in Darbhanga.
High Ceiling
Unlike almost all the marriage halls in Darbhanga, where the ceiling of the hall is kept very low, our ceiling height is 14 feet, which gives you a feeling of spaciousness.
Airconditioned Rooms & Dormitory
We offer 5 air-conditioned rooms and 1 large air-conditioned dormitory to accommodate your guests during the wedding.
No worries about parking
Parking is not an issue with us. Our venue has a dedicated parking space for our guests.
for more images and videos
Bhupa Greens
available for occasions like
Where are you located?
We are located at NH 57, Mabbi, Opposite Swami Vivekananda Cancer Hospital. Just on the outskirt of Darbhanga.
What is your season?
We are closed during the monsoon season, except that we remain open throughout the year, with some partial closure for maintenance. We allow our guests and vendors to visit our property throughout the year.
How many events do you host per day?
What is included in your site fee?
Please see the list of items under packages.
When are your payments due?
50% of the agreed amount shall be paid at the time of booking, otherwise booking will not be considered confirmed, and the remaining 50% should be paid, 7 days before the event. Failure to do so may result in the cancellation of the booking.
Do you take security deposit as well?
Refundable security of Rs. 10,000 should be paid on the day of the event. This security is taken to cover for damage done by the client, their guests, or their vendors.
What is Your refund Policy?
Advance, if any, made shall not be refunded in case of cancellation by the client.
The management will issue up to 100% refund if the event is cancelled by a cognizable fault of management.
The management is liable to pay, a maximum of 100% of the booking amount paid in case of any unforeseen or unfortunate event, but subject to management decision.
In case of an extraordinary event or situations, like (but not limited to) natural calamities, diseases, war, political & social unrest, etc., the decision of refund rests solely with Bhupa Greens management.
Can we change date after booking?
The booking once confirmed if final. Any date change will be at management discretion and shall attract additional cost (plus taxes).
When do you give us your Hall
For Decoration, you'll get the hall at the Check-in time, but for function/Event, the hall shall be given by 6:30 PM after due cleaning and chairs and/or table placement.
What is Check-in & Check-out time?
Check-In time: 01:00 PM | Check-Out time: 10:00 AM
Do you allow Check-in & Check-out time?
Early Check-in and late checkout at the discretion of Bhupa Greens' management and subject of availability on the chosen date. Early Check-in and late checkout will be payable.
Do you handle the clean-up?
Yes, Bhupa Greens shall do the cleaning up everything except any decorations you bring. Those must be removed from the property after the function/event concludes.
Do you serve alcohol?
As per the law of the land, alcohol is not served on the premises.
Can we bring our own alcohol?
As per the law of the land, bringing any alcohol or alcoholic beverage to the premise is not allowed.
What is your site fee?
The fee depends on many factors. Please inquire for a detailed breakdown.
Do you have restrooms onsite?
We have beautiful, new, permanent restrooms onsite for guests. It is included in the site fee.
Where do guests stay?
We provide you with 5 luxurious rooms and 1 large dormitory to accommodate quite a few guests.
Do you receive kickbacks from recommended vendors?
No! Our recommended vendors are on our list because they do a great job. We consider every event we host to be a team effort, and we are committed to helping provide the best team possible.
Can we bring in outside vendors?
Yes, as long as they are professional vendors, and you or your vendors are willing to cover damage done by them.
Do you recommend we choose vendors that are familiar with your property?
Yes, we are a large property, and it is always recommended to hire vendors that are familiar with the place.